Clicking the View button from the Tapestri Designer home page takes you to the catalog panel summary page where you can explore the current catalog panel designs.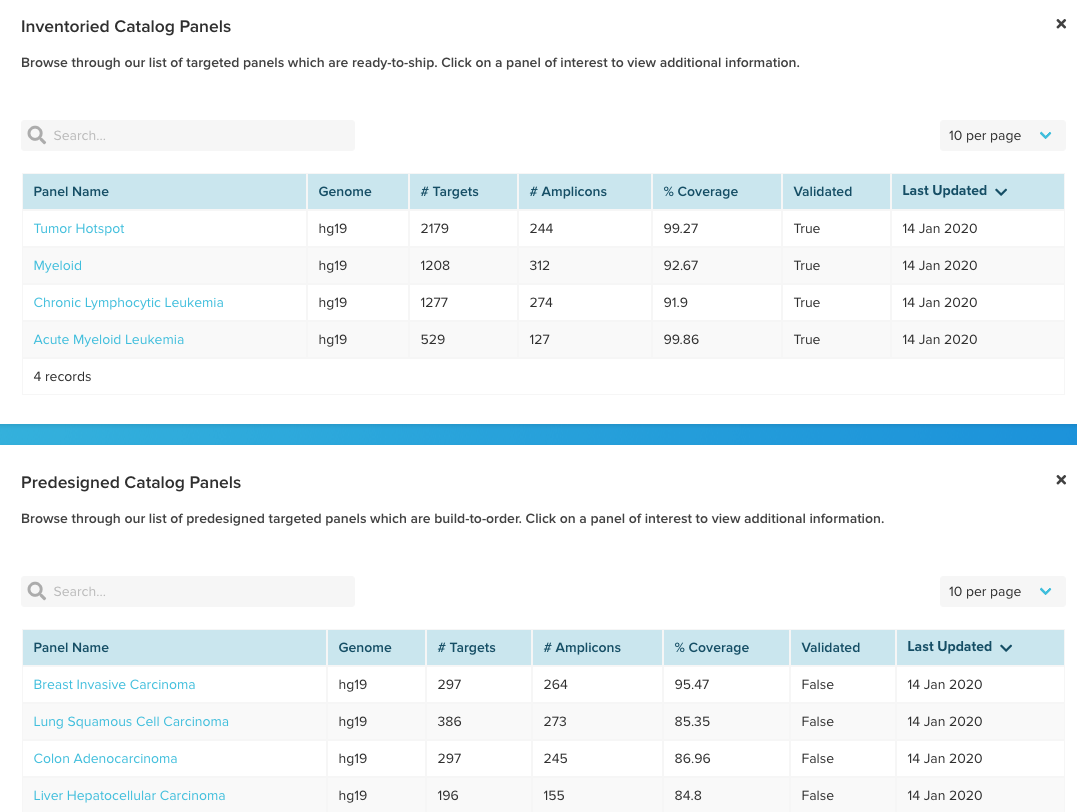 The top section contains the inventoried panels that are experimentally verified and ready-to-ship. The lower section contains the predesigned targeted panels that are built-to-order. These bottom panels have not been verified in a lab.
Each section contains information about the panels:
Panel Name: The name of the panel.
Genome: The genome of the panel.
# of Targets: The number of targets in the panel.
# of Amplicons: The number of amplicons covering the targets.
% Coverage: This number describes how well the amplicons cover the targets.
Validated: True for panels that have been validated in a lab. False for panels that have not been validated.
Last Updated: The date of the last edit to the panel.
Click the panel name to view additional information. Sort the panels by any of the columns in ascending or descending order by clicking the header name.